PAGE SELECTION PIANO


---

- and how to contact us

---

- download our magazine

---

Our Repertoire

---

- what we sing

---

- when and where we sing

---

- since 1903

---

---

- and how to become one

---

- and how to become one

---

---

- latest choir news

---

- pictures old and new

---

- with grateful thanks
Our repertoire for this season includes ...

---

The Prudda Lads (the choir's own anthem - see below)
O Mary don't you Weep
The Seal Lullaby
Morte Criste
Alexander's Ragtime Band
With a voice of singing
An American trilogy
Gwahoddiad
Two Little Boys
Goin' Home
Anthem from Chess
Dirait-On
The Longest Time
Portrait of My Love
A La Cart
If I Ruled the World
Let there be Light

More ... download our Annual Concert 2012 Programme here 2.0MB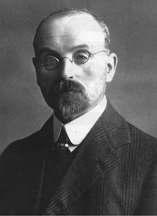 Historical repertoire -
Thomas Leathard was our conductor in 1909 when we opened a concert with "Comrades' Song of Hope".
---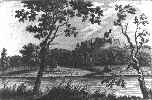 The Prudda Lads
This old ballad, written by G.W. Ridley, is a celebration of Prudhoe and the surrounding area as told by a local lad. He recalls his childhood memories playing in the cornfields and walking in the beautiful countryside. But things take a turn for the worse. He is branded a thief and leaves Prudhoe under a cloud of suspicion leaving his poor mother in tears. He now laments his exile and would pledge a fortune if only he could return to the town of his birth.
In 2008 the choir adopted the ballad as its own anthem after it was arranged for male voice choir and soloists by S.Robinson. It remains a firm favourite after it received an enthusiastic response upon its debut at the choir's Annual Concert in May 2008.